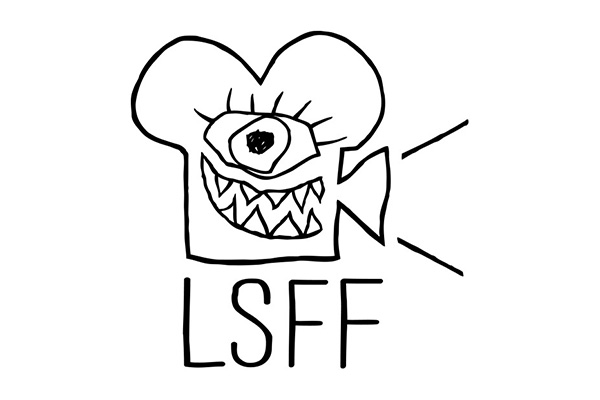 The UK's premiere short film festival has confirmed its return for 2019 – with a focus on alternative 80s culture.
Now in its 16th year, London's Short Film Festival (LSFF) will run for nine days from 11th – 20th January with films covering a variety of topics such as music, politics, culture, LGBQ+ and BAME (Black, Asian and Minority Ethnic).
Its opening night (Friday 11th) will see shorts from the Eighties, a time when many directors, angry at Thatcher's reign, were experimenting with advancements in technology to create a new movement called Scratch Pop. LSFF will celebrate Scratch Pop with All That Scratching Is Making Me Itch, a collection of original works by by the Duvet Brothers, Gorilla Tapes, George Barber, Sandra Goldbacher, Kim Flitcroft and John Hanlon screened on multi projectors accompanied by the music that helped define the alternative lifestyle; Joy Division, New Order and Strike! The Enemy Within. There will also be a live performance from synth super group Wrangler to transport those who were there back to a truly stimulating time for film making and give those who weren't a taste of what they missed.
Also screening on its opening night is Now! That's What I Call '80s Short Film, highlighting seven shorts from the 1980s from directors who have now graduated to become some of the industry's greats including David Yates, better known as the director of four entries in the Harry Potter franchise and more recently both Fantastic Beasts efforts.
In a somewhat mischievous move, the festival will also be showing a full length feature in association with Cigarette Burns Cinema. But we'll forgive them considering it's the notorious video nasty Basket Case. Don't expect a shiny new 4K remastering though: LSFF will be showing it in the gloriously grindhouse-esque 35mm format, exactly the way the British Police didn't want you to see it when it became banned in 1982.
Along with the shorts, LSFF will present a rare opportunity to see the seminal 'scripted reality' show Fishing With John. Released in 1991, the series stars the artist, musician and complete amateur angler John Lurie as he nevertheless tries his hardest to fish with friends. Coming along for the ride are the likes of Willem Dafoe, Tom Waits and Dennis Hopper in a hilariously deadpan show which was undoubtedly before its time.
LSFF is proud of being an all-inclusive event and 2019 looks to be no different. Taking aim at President Trump, LSFF will screen a collection of defiant shorts from prominent Queer filmmakers and artists, including Pratibha Parmar's fiercely necessary  1991 documentary A Place of Rage which links homophobia and racism and asks for political action to be taken.
Activist and performance artist Mykki Blanco's recital of Zoe Leonard's fearless poem I Want A Dyke For President will also play at LSFF. The short, directed by Adinah Dancyger, is unquestionably more relevant now more than ever with its calls for a President who can understand his country simply because they will have experienced the social hardships befalling the people.
Not only that, but aficionados of LGBT+ culture have handpicked some of the finest cuts of queer short films from around the World to play in the festival's New Queer Visions showcase.
Filmmakers from the BAME (Black, Asian & Ethnic Minority) communities are well represented at LSFF too with a selection of a programme of short films tracing the self-authored black British presence on screen, from the early filmmakers of the Windrush generation and those to follow. And in Supakino: Turbans Through Time, audiences will learn about the history screen representation of Sikhs through films and special guest conversations.
I've not even scratched the surface of what's on offer over the nine days at London's Short Film Festival and quite frankly my words do not do its extensive schedule any justice.
To see the impressive 2019 lineup and further details of each screening, visit the event's official website at: https://shortfilms.org.uk/lsff2019