The Details
Item Reviewed
The Devil's Playground
August 10, 2019
Release Date
12th August 1976 (Theatrical Premiere) 8th August 2019 (Blu-Ray debut)
Synopsis
In August 1953, the 13-year-old Tom Allen attends a Catholic juniorate in Melbourne, Australia. Students and Brothers face individual challenges of faith and self-restraint.
Starring
Arthur Dignam, Nick Tate, Simon Burke, Charles McCallum
Fred Schepisi's first feature film The Devil's Playground has just been re-released courtesy of Artsploitation films. The Australian director would go on to direct cult comedy Roxanne and Last Orders starring Michael Caine, but long before all that Schepisi made a quiet and thoughtful film in his home country: a semi-autobiographical coming-of-age story about the sexual repression of the students and priests of a strict catholic school.
Contrary to what you might think, however, this isn't a film about finger-pointing or exposing crimes which are notoriously attributed to some of the catholic church nowadays. It's more of a thought piece on how young boys are taught to ignore and suppress their urges in religious schools. For that it may not go far enough for some, deciding to dance around the issues instead of meeting them head-on. Any answers it does provide are both measured and progressive, without taking an aggressive stance or blaming any particular way of life. It makes for a surprisingly gentle film dealing with such a serious subject.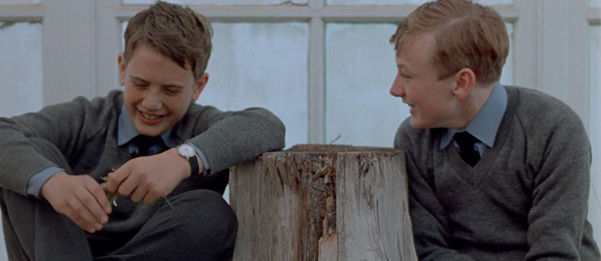 The Devil's Playground follows Tom, a thirteen-year-old student of a Catholic seminary conflicted between body and spirit as puberty hits. His teachings are rigid and focused on humility: the body and desire are sinful. This is supported and opposed by the priests of the seminary, which the film also centres on as their own faith is tested. Brother Francine (Arthur Dignam) is particularly reserved and hard on the changing boys, even in spite of his own temptations when visiting a local swimming pool, whilst Brother Arnold (Jonathan Hardy; Mad Max, Moulin Rouge) and brother Victor (Nick Tate; Cry Freedom, Hook) are much more laid back in letting their students have fun and simply be boys. One of the oldest priests, not far from death, even counsels Tom throughout the film to be himself and not waste his life following other peoples rules.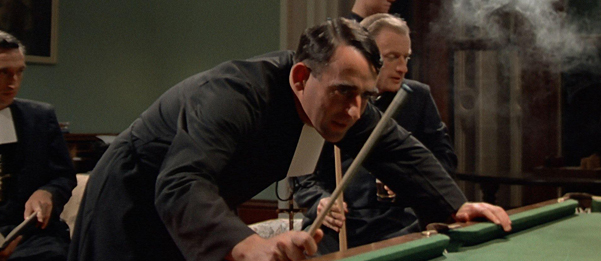 There isn't really a central conflict in The Devil's Playground despite the day to day lives of the teachers and students which does lessen its impact as a piece of drama. It especially hampers the films ending, which feels underwhelming when it should feel triumphant. Despite this, the film works incredibly well thanks to its authentic script and fine direction. Schepisi finds visual beauty throughout the convent with hazy, sun-drenched ponds in and around the gardens, as well as shadowy chiaroscuro hallways of the aged-school. The feeling of authenticity is high and is surely due to Schepisi's own upbringing in such a place.
The material is also acted by some of Australia/New Zealand's finest character actors, which certainly doesn't hinder things. As the scope of the film widens towards the halfway point, each of the smaller characters gets fleshed out fantastically. But this does take away from Toms journey to find himself as the plot gets sidetracked with one of the priests self-loathing or fellow students descent into religious fanaticism.
I came out of The Devil's Playground feeling that it was an unjustly forgotten film. It may not be a fully realised classic, but it's an intriguing look into a world that's beginning to disappear in developed countries.
The Devils Playground is being re-released in a new widescreen HD transfer. Included in the DVD are a featurette, interview, and audio commentary with director Fred Schepisi. The film is out now DVD and VOD from Artsploitation Films.  
We Liked
Thoughtful coming-of-age drama
Sparse but beautiful use of music
Wonderful ensemble cast
We Didn't Like
Conclusion is underwhelming

Tremendous performances and uncompromising violence makes Outlaws a worthwhile ride, even if its character insight is lacking.

Old McDonald ain't seen anything like this on his farm before. Pacing and CGI issues aside, Boar is a bloody good time with some stellar practical effects work.