The Details
Item Reviewed
Screened Out
May 30, 2020
Release Date
1st June 2020 (UK VOD Premiere)
Synopsis
A startling look at the cost of our connectivity and how the tech industry has designed addiction in the quest to monopolise our time and attention.
Starring
Jon Hyatt, Alicia Dupuis, Jim Steyer, Syd Bolton
More than likely you're reading these words from a mobile device. A device that you may freely admit your dependence on, or deny it's holding on you to all but your subconscious. Or perhaps you're genuinely sensible with your screen time, prioritising the tangible over the artificial in a way we could all aspire. Whatever your own personal relationship to your phone and social media may be, Jon Hyatt's new documentary Screened Out gives you a reason to stop swiping on Tinder for an hour and reminds us of the potential dangers the internet age has birthed.
There's something inherently irritating about the arguments Screened Out presents. Something that I felt myself resisting to whilst watching. After all, the "Tech=bad" drum has been beaten to death at this point. It's something we all know about, or at least think we know about. But we often believe ourselves to be an exception. "Well, I'm responsible online" being the typical comeback to any challenge that our devices may be having serious negative health effects on us or society at large. Screened Out doesn't avoid beating the same drum we've all gotten sick of, and at times it feels close to fear-mongering. However, it's clear the documentary has good intentions, and I couldn't help but feel – begrudgingly so – that it was an important and needed reminder to the screen glued generation of today.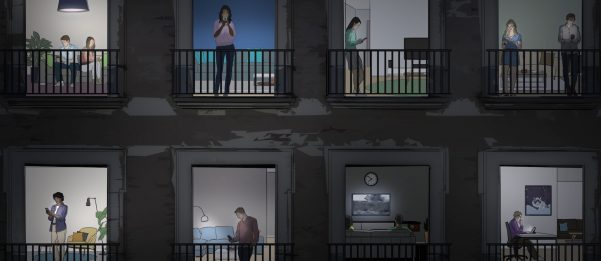 Screened Out is relentless in its pursuit to demonise social media and the tech corporations behind them. To an extent, this is certainly justified as the film makes various good points to how companies like Facebook deliberately tap into the human psyche to keep you hooked on their app for as long as possible. The endless feed or dopamine hit providing "Like" button being just two examples. The features themselves aren't particularly troublesome I find. However, there is something malicious and frightening in the stealth tactics that features like this were initially rolled out. The documentary also interestingly points out that the majority of tech developers children in the Silicon Valley area (home to Facebook, Instagram, Google, etc) attend schools that are specifically tech-free. These points and more are constructed in the film successfully to present an argument that global social media organisations know the immediate danger of what they're creating, and are happy to unleash it upon us for profit.
The film's stance is, unfortunately, one-sided. No attempts are made to interview anyone within these social media companies themselves and the positive impacts they've made are left unheard. In fact, no defence is heard at any point in the film, which is a shame as the subject is clearly more complex than Screened Out gives it credit for. Nowhere is there more evidence of that than in the films 71-minute runtime. It simply scratches the surface of much bigger questions.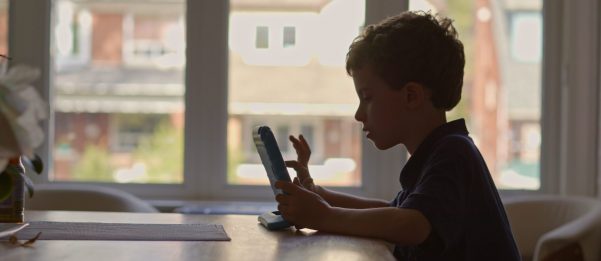 In its attempts to label social media "addiction" to a large amount of the population Screened Out also feels like it's taking the easy way out by blatantly comparing regular social media use to alcohol and drug addiction. Which was something I couldn't ever take seriously in the documentary. There are always extreme cases but the arguments presented regarding "addiction" only seemed to validate the shirking of individual responsibility in my eyes. As you may guess, it lays blame solely at the feet of the tech giants, which again feels vastly too simple. There is a difference between addiction and reliance that Screened Out never questions.
In a bizarre move, video games are occasionally thrown onto the chopping block along with social media despite them being vastly different beasts too. Its a thoroughly unconvincing part of the documentary that feels out of place.
It's not always a documentary's job to offer solutions to the problems it raises, but the film ends with another simplistic message to cut down your screen time. That's all. It's an unsatisfying conclusion, to say the least. But despite that, I do think it's possible that Screened Out is capable of changing people's behaviour for the better. Or at least make you think twice about the worst of your internet habits. For this, it is worth recommending despite its shortcomings.
Screened Out is available on

iTunes

, Amazon, Google, Microsoft, Sky Store, Vubiquity & Rakuten from 1st June 2020. 
We Liked
A welcome but worrying reminder of the dangers of social media
Will likely make you think about your own tech habits
Makes some good arguments
We Didn't Like
Lacks nuance and takes one rigid viewpoint
Makes some unconvincing arguments
So Basically...
A well-intentioned documentary that succeeds as a surface-level reaction to the dangers of social media. It may alter the behavior of some for the better, which is a good enough reason to recommend it, however, it's clear that the problems tech provide are vastly more complex than Screened Out lets on.
You have rated this