The Details
Item Reviewed
Hitler's Hollywood
November 6, 2018
Release Date
5 November 2018
Synopsis
Rüdiger Suchsland examines German cinema from 1933, when the Nazis came into power, until 1945 when the Third Reich collapsed.
Director
Rudiger Suchsland
It's quite amazing how unknown Nazi cinema is. The regular Joe on the street may know that propaganda films were made, but not much else. It's surprising too that even self-proclaimed film enthusiasts struggle to discuss cinema under the Third Reich beyond mentioning Joseph Goebbels. Goebbels was Propaganda Minister under Adolf Hitler and in charge of the film industry during that time, but of course, there was a lot more to it than that. Rudiger Suchsland's 2017 documentary Hitler's Hollywood sheds some much-needed light onto a subject that's been swept under the carpet for far too long.
Quite rightly, the documentary begins by refuting past arguments that these films from wartime Germany should be forgotten. They are products of their time, and so vastly important as historical sources. But they also mean more than their makers intended now. They can reveal secrets and a deeper psychological understanding of what really went on between 1933 & 1945 in Germany. What were these films trying to do? What were they trying to say? These questions are analysed profusely in Hitler's Hollywood, and the answers and speculations are more complex than you would think.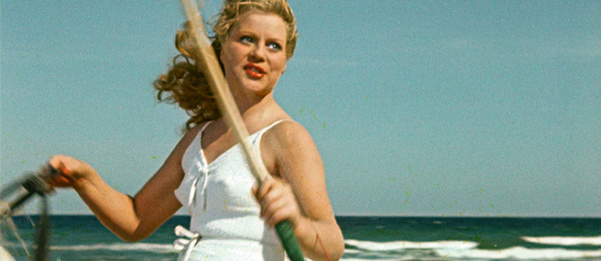 Hynpotically narrated by Udo Kier (Downsizing, Blade), Hitler's Hollywood chronicles the near 1000 films made under Nazi reign between 1933 & 1945. The film is more focused on the ideology behind the movies and exploring the societal impact rather than how they were made. Whilst this is fascinating, I would of enjoyed some more concrete factual information between the theory, just for the sake of variety. Although, there are some enlightening stories of filmmakers fleeing Germany as National Socialism took hold. Hollywood legend Ingrid Bergman interestingly starred in one of these films before moving to America and making the timeless Casablanca and I never knew that many of the actors that worked in Germany during this time were banned from making films ever again after the war ended.
The documentary conveys how Nazi cinema was pure fantasy, recreating Hollywood styles but with patriotic pride turned up to 11. These films were slickly made, lavishly produced and starred big-name actors. However, they were all meticulously controlled by the state. Themes of self-sacrifice were popular. Glory in death with epics about great German figures. Romantic Dramas aimed at women with husbands on the frontline. Big and melodramatic stories. Even a version of Titanic with the British as the villains. There are frightening undertones to lots of the films shown, none more especially than with the increasing inclusion of Jewish villains as the war progressed. As the documentary suggests their purpose was to slowly prepare the German people to accept and champion genocide.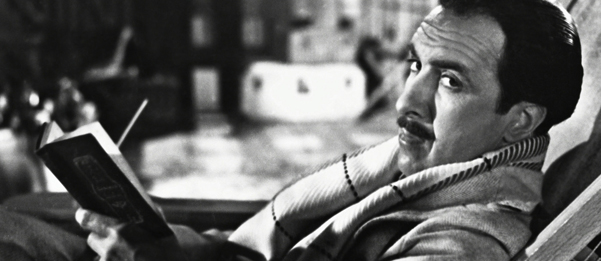 Eureka Entertainment has released an intrinsically interesting documentary about a subject matter unjustly unexplored. Suchsland knows how to compose a documentary and Hitler's Hollywood is certainly a focused piece of work, but at times I did feel myself getting lost. Something prior knowledge on the subject would most likely of remedied, but there is no hand-holding for newcomers. Eureka's release also comes with a bonus documentary directed by Suchsland From Caligari to Hitler. I have yet to watch this but evidently it covers the more creative silent era of German filmmaking. Either way, it's a fantastic bonus feature as you're getting two documentaries for the price of one.
Hitler's Hollywood is now available to buy on dual format Blu Ray/DVD through Eureka Video. Available to order through Amazon
We Liked
Largely unexplored subject
Deep thematic and social analysis
Great narration
We Didn't Like
Too focused for newcomers
Little variety