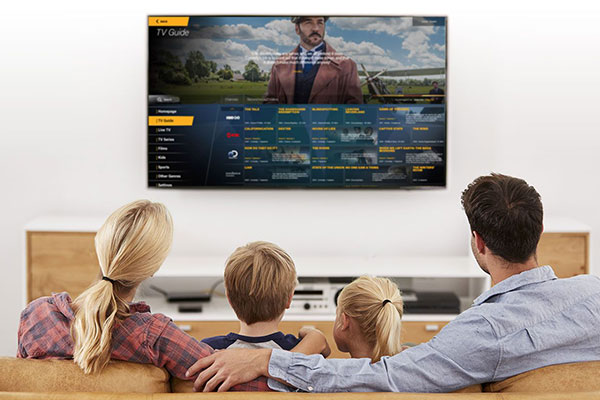 We've all been there – aimlessly browsing through the many streaming apps on the market, constantly adding to an endlessly growing list of titles that 'we'll watch later'. One of my biggest gripes though (AKA: a First World Problem) is having to switch between the apps because of pesky licensing issues. This is about to be a thing of past, because new service ScreenHits TV puts ALL your streaming subscriptions in one place – and wants to give you a year of streaming for free.
The application integrates your existing subscriptions into one intuitive TV guide. From here you can see what films and shows are trending right now so you can be ahead of the game for the next big Tiger King. A huge feature missing from the Big Guns of streaming is the ability to share recommendations with friends. ScreenHits TV boasts the ability to do this and for me personally it's a deal-breaker. I'm always being asked 'what's good on Netflix at the moment' and now I'll be able to instantly shoot a suggestion straight to all of my three friends from the app.
While linking your current services is free, Screenhits TV will offer plans from £1.99 a month for access to Premium Live TV and 1000's of additional movies and shows. They also promise to save you over 25% when bundling streaming platforms together. Details of these plans and bundles weren't given at the time of writing, but we'll provide more info on that when we get it.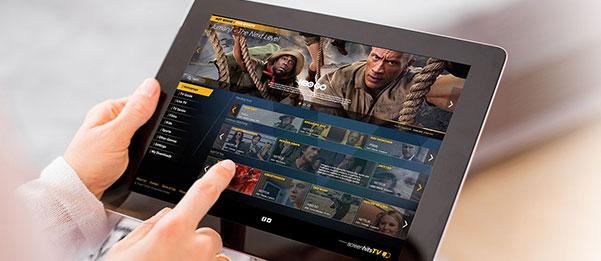 For now, Screenhits TV currently works with:
Amazon Prime, Netflix, Disney+, Starz, HBO Streaming Services, BBC iPlayer, ITV Hub, BFI Player, MUBI, The Criterion Channel, Eurosport, HayU, Shudder and Kidoodle. 
It's expected to launch at the end of May 2020 and be available on:
Samsung Smart TVs, Amazon Fire Stick, Apple Store, Google Chrome, Android and through Desktop.
The first 100,000 people who register an interest in the service are being tempted with an offer they can't refuse – a FREE YEAR to a streaming platform of their choice. Simply enter your email address on the official website, check your inbox and they'll take it from there.
With streaming dominating viewing habits in 2020 and beyond, Screenhits TV sounds like exactly the kind of app I've been waiting for. Review Avenue will be putting a heavy focus on Original Movies and output from these services so it's genuinely going to be an incredible help.
For more information and to be in with getting a free year of your selected streaming app, head to:
https://www.screenhitstv.com/

Strong performances across the board and a real understanding of the time period help turn Uncle Frank from something good into something great.

Go quietly into The Vast of Night and you'll be rewarded with one of the year's best intimate sci-fi pictures.

Once upon a time, your local multiplex was the only place to catch the latest blockbuster. But in the last few years, streaming services such as Netflix and Amazon Prime have changed the game with their original productions and expensive acquisitions of projects distributors lost faith in. Typically though, big-budget releases could still be counted […]