Across the pond, constant Sandler collaborator Kevin James has swapped jokes for swastikas as he plays a Neo Nazi in brutal thriller Becky. 
While there's still no UK release date, we thought we'd take a look at other occasions where actors who would normally feel safe in one genre dipped their toes into the murky world of horrors or thrillers.
Did we miss any out? What do you think of these stars in unlikely roles? Let us know in the comment section at the end of the article! 

 
1994 was the year of Jim Carrey. The Mask, Ace Ventura: Pet Detective and Dumb & Dumber were all released in the US in the space of less than 12 months. It cemented his place as one of the most bankable comedy stars of the decade. The 2000's saw Carrey expand his horizons with the drama The Majestic in 2001 and the sci-fi romance Eternal Sunshine of the Spotless Mind in 2004.
But 2007 would see his most drastic departure yet in the crime thriller The Number 23. Carrey plays Walter Sparrow, a man who becomes obsessed with a book revolving around, yep, the number 23. He begins to see the digits everywhere and eventually convinces himself that the book was written about him. The film was critically derided on its release and currently sits at an 8% Rotten Tomato score. I think it's an unfairly judged picture and I revisit it every few years due to its intriguing narrative and Carrey's strong performance.
It wouldn't be his last foray into this genre, however. After a number of Box Office disappointments and some personal life troubles leaking into the public eye, Carrey's star power had diminished dramatically by the time 2016's True Crimes was released. A disturbingly graphic and extremely serious-toned potboiler of a thriller involving the murder of a businessman, Dark Crimes received an even worse mauling than The Number 23. Carrey's career showed signs of a comeback in 2019 with a standout role as Dr. Robotnik in the live-action Sonic The Hedgehog movie and a universally approved lead in two seasons of TV show Kidding.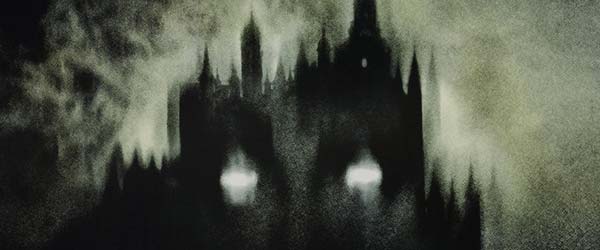 One word: Wow. I bet you can hear it in Owen Wilson's voice now, can't you? Long before he said it enough times to compile a YouTube supercut, Wilson played a big role in the even bigger snake vehicle, 1997's Anaconda. Two years later, he would enter the horror world once again in the Speed director Jan De Bont's remake of 1963's The Haunting.
Since then, Wilson has mostly kept to comedy, with the occasional action picture thrown in. He earned acclaim in 2015 for the exhilarating action thriller No Escape and is currently filming an unknown role for the Loki TV series for Disney+.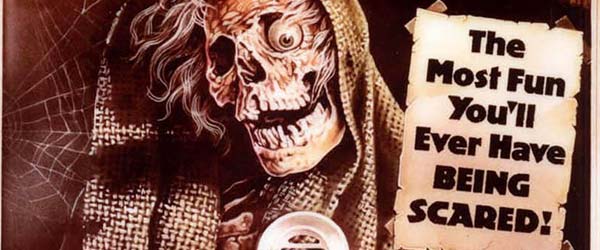 Arguably most famous for his roles as bumbling Detective Frank Drebin in the excellent Naked Gun trilogy and Police Squad TV series or the hapless Dr Rumack in the seminal spoof picture Airplane!, Leslie Nielson is actually a prominent figure in horror history. Starring in many TV series dealing in mystery stories in the 1950's including The Clock, Stage 13, Tales of Tomorrow and many, many more, Nielson's film break came in 1956 with the sci-fi staple Forbidden Planet.
He spent nearly a decade after in TV before a starring role in the 1965 occult horror Dark Intruder. He would become a household comedy name in 1980 with Airplane!, but the same year he starred in the trendsetting horror Prom Night.
Edging more towards comedy in the twilight of his career, Nielson still wasn't done with horror. He played an unforgettable part in the 'Something To Tide You Over' segment of the Stephen King/George Romero anthology horror Creepshow, gave Dracula a makeover in the spoof Dracula: Dead & Loving It and even portrayed a President in the farcical Scary Movie 3 & 4 films.
I'd love to read the diary entries which chronicle Zellweger's time on the ill-fated fourth instalment of the Texas Chainsaw Massacre films. Initially screened in 1995, The Return of the Texas Chainsaw Massacre was shelved by Columbia Pictures for two years when it got a very limited theatrical run in 1997. In the years between, Zellweger had a breakout performance with Jerry Maguire, while her co-star Matthew McConaughey's star power would also rise having featured in 1996's Lone Star and legal drama A Time To Kill.
The agents of both stars reportedly didn't want the film to be released theatrically, calls which went unheard by Columbia. It was not a big event for the company, however. Recut as Texas Chainsaw: The Next Generation, the film had 7 minutes trimmed and was distributed on a very limited scale. Upon closing its run, it made a paltry $185,898 in the US, putting it as the worst grossing film in the franchise.
Not that it hurt the careers of its two leads. Zellweger would rubber stamp her place in romcom history with her portrayal of luckless-in-love Brit Bridget Jones and win an Oscar for both Cold Mountain and 2019's Judy, whereas McConaughey would become an Oscar Winner himself in 2014 for Dallas Buyers Club.
Texas Chainsaw 4 wouldn't be Zellweger's only time starring in a horror. She took the lead in 2010's creepy kid story Case 39, which I actually rather enjoyed.

Whilst many franchises tend to compromise on quality when they reach the third film, Madagascar 3 is proud to have reached this point. The writing is as sharp as ever, and although the story doesn't stray far from what the other two covered, it's told in such a way that it appears fresh and necessary.