Love and friendship are great, aren't they? Nothing ever goes wrong, everyone gets together due to common interests and every breakup goes smoothly, albeit a few days of crying and excessive ice cream consumption. That's what the majority of soppy movies would lead you to believe – but there's a whole slew of films out there which reveal the darker side of romance. Here we take a look at nine films which highlight the perils of one-sided love, unwanted friendship and everything in-between. 
***
SINGLE WHITE FEMALE (1992)

Dir: Barbet Schroeder | Starring: Bridget Fonda, Jennifer Jason Leigh, Steven Weber | IMDb
They say imitation is the sincerest form of flattery, and we've all known that one person who copies everything for the sake of fitting in.  Whether it be pretending to like a band they have no interest in or shoehorning themselves into a style that definitely doesn't suit them or lying about the movies they've seen so they can include themselves into a conversation, these chameleons know no bounds. Single White Female is the ultimate extreme of this phenomena, as Allison (Bridget Fonda) searches for a new roommate in the city. All the applicants so far are… unsuitable to say the least, until Hedra responds to the ad. She seems level-headed and normal, but this is a list of psycho stalkers so of course, that doesn't last. Unhappy with her own path in life, Hedra yearns for everything that Allison has worked for, and takes drastic action to step into her shoes. And her clothes. And her bed with her boyfriend in it. Possibly the best portrayal of an obsessive friend to date, Single White Female will make anyone paranoid to ever make a best friend again.
STALKED BY MY DOCTOR (2015)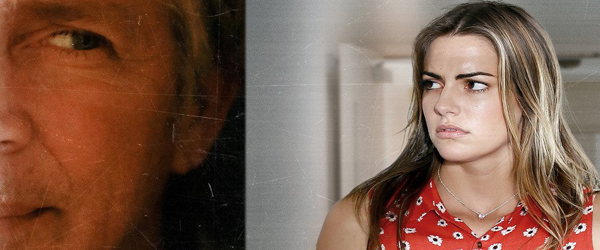 DIR: Doug Campbell | Starring: Eric Roberts, Brianna Joy Chomer, Deborah Zoe | IMDb
"The Doctor will see you now" is a common phrase to be heard in the waiting room. But when you 'bump into' the doctor almost every day, including in your bedroom, then there's probably something a little amiss. This is the nightmare scenario facing teenager Sophie Green (Brianna Joy Chomer) after she is rushed to hospital following a car accident. A renowned heart surgeon, Dr. Beck (Eric Roberts oozing of sleaze), is on hand to save her life – but in the process develops a dangerous obsession with the patient. Roberts plays the overly-attentive Doc to perfection, who beams with warm smiles but has an unshakable aura of discomfort. It's cheesier than a Margherita pizza, but it's by far one of the most enjoyable offerings from TV Movie specialists Lifetime. There's a sequel too, fittingly subtitled as "The Return", but it's the original which will stick in your memory like a misdirected syringe.
THE HAND THAT ROCKS THE CRADLE (1992)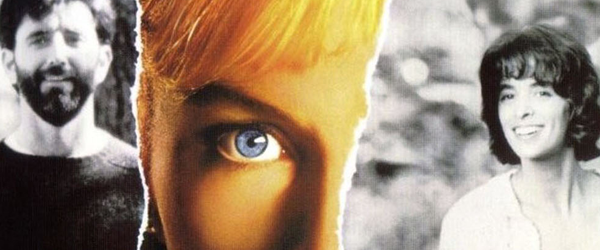 Dir: Curtis Hanson | Starring: Annabella Sciorra, Rebecca De Mornay, Matt McCoy | IMDb
For any parent, choosing a nanny must be one of the hardest decisions to make – you're essentially entrusting your child's life to the hands of a stranger. Sure, they may have prior references, but so do all your co-workers and you can't tell me that you've wondered how some of them got past the interview selection process. When Claire and Michael Bartel (Annabelle Sciorra and Matt McCoy) discover Peyton (Rebecca De Mornay), she seems like the perfect find: kind, attentive and carries a deep love for children. The only problem is, this was no chance meeting – Peyton blames Claire for her gynecologist husband's death, and will stop at nothing to exact the perfect revenge. While most of the story focuses on Peyton's attempts to break up the family by seducing Michael, there's some standout moments of lunacy, including an all-glass greenhouse, a must-see turn by Ernie Hudson as a well-meaning gardener and another with a lengthy chase through the house, cementing The Hand That Rocks The Cradle as an essential 90s thriller.
HIDER IN THE HOUSE (1989)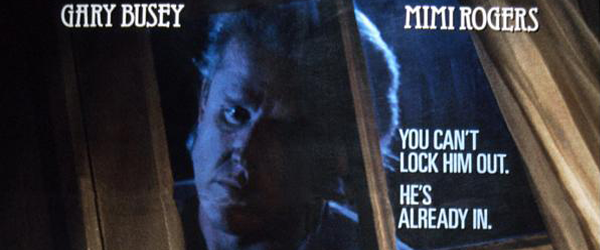 Dir: Matthew Patrick | Starring: Gary Busey, Mimi Rogers, Michael McKean | IMDb
Gary Busey is a maniac. He's also pretty crazy in the 1989 home invasion flick Hider In The House, where he plays Tom, a former asylum patient who is released onto the unsuspecting public – specifically the Dryer family, who have just purchased their dream home in the leafy suburbs. Tom thinks it's a nice place too, so does the completely normal thing of sneaking in and barricading himself in the attic. Here, he oversees the Dryer's day-to-day life, eventually becoming infatuated with the female of the household, Julie (Mimi Rodgers). Posing as a new neighbour, he gains her friendship and trusts all the while living just a few feet above her without her knowledge.
Hider In The House differs from the others on the list, because there's a tinge of sadness to it all: here's a man who has spent most of his life looking at white walls and yearns for a normality that society never afforded him the luxury of. Don't feel too sorry for him though – he's still a coldblooded killer, and Busey is wonderfully cast as the troubled lead, and no doubt Nic Cage took some tips from him for his more wacky performances.

Its message is as effective as a head shot, but thanks to Sam Levinson's direction it's no where near as messy. Assassination Nation tackles the issues plaguing our society today with a tongue-in-cheek approach and a bucket full of bullets.