SWIMFAN (2002)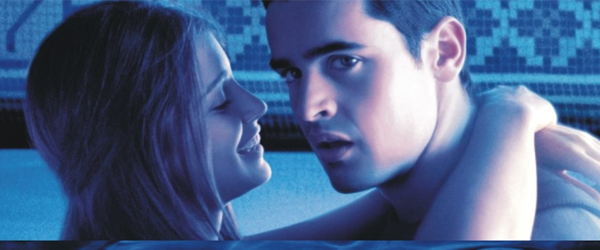 Dir: John Polson | Starring: Jesse Bradford, Erika Christensen, Shiri Appleby | IMDb
Hear me out on this one, because I know it's a largely forgettable and rather naff attempt at one-way college crushes, but it is just about redeemed by its antagonist. Ben (Jesse Bradford) has a promising career as a pro swimmer ahead of him and a solid, stable girlfriend in Amy (Shiri Appleby). But his potential future begins to crumble after a one night stand with Madison (Erika Christensen), who becomes romantically consumed with Ben. Quickly realizing his mistake, Ben works to distance himself from Madison: but like trying to swim 50 lengths fully clothed, it ain't gonna be easy. Released in 2002, it's not aged well and its 12A certificate means its more restrained than any stalker movie should be, but Appleby gives it her all as Madison, the new girl with a black-spotted past, and it's hard not to feel like Ben deserved it a little bit for thinking with his crotch.
STALKING LAURA (1993)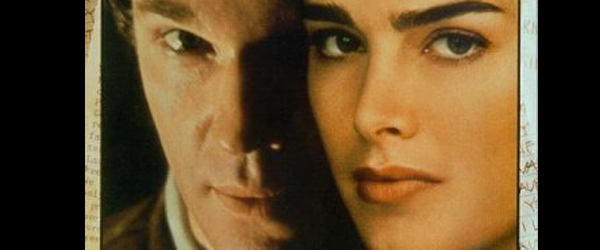 Dir: Michael Switzer | Starring: Richard Thomas, Brooke Shields, Viveka Davis | IMDb
This little-known TV movie is definitely a film of two halves, and only one of them is any good. Fortunately, it's the first act and a little of the second, which introduces us to one of the most desperate and forward stalkers ever seen. Richard (Played by Richard Thomas, better known as "Stuttering" Bill from Stephen King's 1990 Miniseries IT) is a highly intelligent but equally unstable computer technician who takes a shine to new colleague Laura (Brooke Shields). Wasting absolutely no time in asking her out to dinner, in the pushiest way possible, Richard exhibits the makings of a madman right from the get-go. Disappointingly, Stalking Laura descends into a movie about a police standoff and subsequent shootout in an office block and veers away from the obsessive aspect, but is worth a watch for its initial premise alone. It can be found in full on YouTube and was originally titled the much more ominous and lengthy I Can Make You Love Me, but was presumably changed for being a terrifying title for a cable TV movie.
ALONE WITH HER (2006)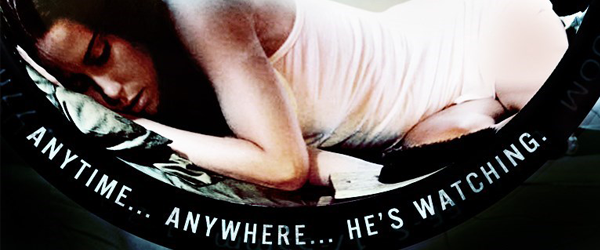 Dir: Eric Nicholas | Starring: Ana Claudia Talancón, Colin Hanks, Jordana Spiro | IMDb
The lowest budgeted movie on the list (which is quite an achievement, given most are TV movies), Alone With Her is a 2006 found footage film which, literally, follows Amy (Ana Claudia Talancon) through the eyes and lenses of Doug, a disturbed young man who has placed cameras around her home. The quality of the footage has more grain than a chicken coop, but weirdly this adds much more unease to the whole thing; it's successfully voyeuristic and doesn't take long to completely immerse you into feeling like you definitely shouldn't be watching what these hidden cameras are recording. Doug is a seriously deranged individual, but what's even scarier is just how meticulous he is, manipulating every situation to his advantage and using what he records as a basis on what to say and how to act with Amy. The conclusion is a little underwhelming, but Alone With Her is a must-watch for those who like their stalker movies a tad more realistic.
SLEEPING WITH THE ENEMY (1991)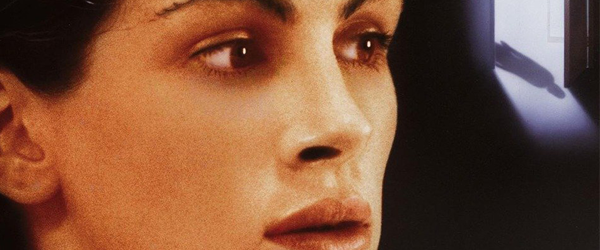 Dir: Joseph Ruben | Starring: Julia Roberts, Patrick Bergin, Kevin Anderson | IMDb
Arguably the most well-known relationship gone bad movie of the 1990s, Sleeping With The Enemy still deserves some love here. When long-suffering Laura (Julia Roberts, riding the wave of newfound success after Pretty Woman and Steel Magnolias) decides enough is enough in her controlling marriage to the monstrous Martin (Patrick Bergin, sporting one of the best moustaches of the decade), so she fakes her own death and escapes to a new town to begin a new life with a fresh identity. Her plan was not as airtight as first thought, however, and Martin discovers that his wife is still alive – and sets him off on an unstoppable path to get his what he believes is rightfully his. Sleeping With The Enemy is notable for its authenticity and never exaggerates the scenarios; it's a film that has struck a chord with many who have found themselves in a similar situation, too scared to leave a partner who dominates a relationship with their self-imposed supremacy. Roberts excels as the strong-willed Laura, while Bergin is unmistakably intimidating as the husband who successfully puts up a front of the perfect marriage when the reality is anything but.
YOU GET ME (2017)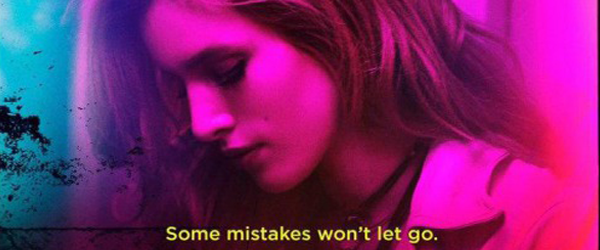 Dir: Brent Bonacorso | Starring: Bella Thorne, Halston Sage, Taylor John Smith | IMDb
Much like Swimfan, this one isn't great. I know I'm cheating a bit here, including two sub-par entries in a list of supposedly standout films in a genre, but you've got to get those clicks somehow! There is a reason for its inclusion though, and seeing as though you've made it this far, you might as well stay.
You Get Me sees popular high-schooler Tyler (Taylor John Smith) break up with his long-term girlfriend Alison (Halston Sage) after an argument, which sends him into the arms of Holly (Bella Thorne), a new-in-town girl who promises him a night to remember. Having seen the error of his ways, Tyler sets about winning back Ali, but Holly is in deep and won't let her man get away that easily. This is basically Swimfan for the social media generation (it's a Netflix original film after all) and without the swimming (although a pool does come into play), but I found it to be an acceptable starting point for newcomers and teenagers to the Psycho-Stalker thrillers. It doesn't get too violent, thoroughly predictable and the threat isn't anything new, but Bella Thorne as Holly is relentless in her pursuit of Ben, and given the countless throwaway entries in this subgenre, you could do worse than You Get Me.
Let us know in the comments below what you think of any of these movies, and whether there are any glaringly obvious ones we've missed. 

Its message is as effective as a head shot, but thanks to Sam Levinson's direction it's no where near as messy. Assassination Nation tackles the issues plaguing our society today with a tongue-in-cheek approach and a bucket full of bullets.