The Details
June 16, 2020
Release Date
22nd June 2020 (Eureka Blu-Ray), 4th April 1949 (UK Theatrical)
Synopsis
An armored truck driver and his lovely ex-wife conspire with a gang to have his own truck robbed on the route.
Starring
Burt Lancaster, Yvonne De Carlo, Dan Duryea
I challenge you to find a more handsome/beautiful pairing of actor and actress than Burt Lancaster and Yvonne De Carlo. Whilst being caught up in the desperate attempts of enterprising crooks and doomed lovers in Criss Cross, I was consistently dumbfounded by just how beautiful these two people were. They bleed classic Hollywood from the screen and give such an air of sophistication and class to the proceeding caper. So even if Criss Cross was a misfire, which it certainly is not, it would have just been a pleasure to simply look at them.
But atop of pleasant visuals of both the actors and cinematography, Criss Cross grips you with the wonderfully seedy dark side of 1940s Los Angeles. That specific way only Film-Noir can: glamour with a hard edge. Steve Thompson (Burt Lancaster: Judgment at Nuremberg) arrives back in LA after spending years drifting across the country. The city of angels has baggage for him, being the place he met, married, and divorced his ex-wife Anna (Yvonne De Carlo: The Ten Commandments), something he has never quite come to terms with. His tortured soul leads him to seek her out and things go south when Anna seems eager to rekindle their relationship despite being married to local mobster Slim Dundee (Dan Duryea: The Flight of the Phoenix). Despite better judgement, Steve is sucked into an affair which he is equally guilty of creating. As a way of escaping the abusive relationship with Slim, Steve and Anna plan to rob an armoured truck from the inside for the mobster, before double-crossing him and slipping out of the country with the money.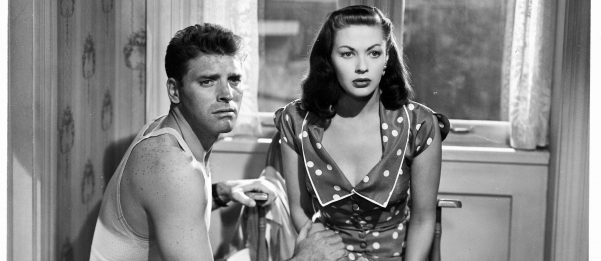 The first thing of note is that Criss Cross is told almost exclusively in flashback. There's a brief opening that sets up the characters and basic heist plot, but which works to make you ask questions over straightforward exposition. The film then dives headfirst into its flashback that lasts over an hour as we follow Steve falling back into a dangerous relationship with Anna. The armoured truck heist is superfluous in terms of the film's real concentration on love and betrayal. But that's not to say the heist itself isn't well handled. The whole sequence is quite elaborate, especially for 1949 when action was usually dealt with very quickly.
But the real meat and potatoes is the dynamic between Steve and Anna, along with the looming threat of Slim. This allows the actors to really revel in their respective roles. Lancaster is fantastically anguished in an obsession he's trying to deny, or at least wished he didn't have. Whilst De Carlo is a typically slippery Film-Noir dame that can weave between sweet and tough in an instant. She expertly always leaves you guessing as to just how innocent or manipulative she really is, and it's a pleasure to watch. Duryea rounds out the integral performances as the softly spoken but dangerous Slim. Whilst never having nearly as much screen time as Lancaster or De Carlo, Duryea was the kind of character actor to always make the most out of any role, which he does here. His presence never feels far away.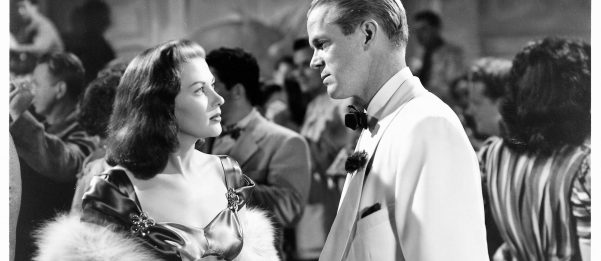 While not featuring as typically stark lighting as you'd find in other noirs, Criss Cross does feature the stark moral ambiguity between characters, as well as other tropes like protagonist narration. It's also a delight to see Los Angeles back in the 40s as it actually was. Any fan of the 2011 video game L.A. Noir will feel transported back to those streets for sure. My only quibble was that I found some elements of the plot too convenient, rushed, or not explained well enough. Especially towards the finale, but it is possible that I missed a piece of dialogue or something that would address this issue.
I won't talk in-depth about the ending, but it's worth mentioning just how brutal it is, even by today's standards. It feels completely unconventional and rather shocking, in a good way of course. It's a fantastic finale that should be remembered as a harsh reminder of the Film-Noir genre as a whole: that when the glitz and glamour fall away into a burst of violence, these films pull no punches.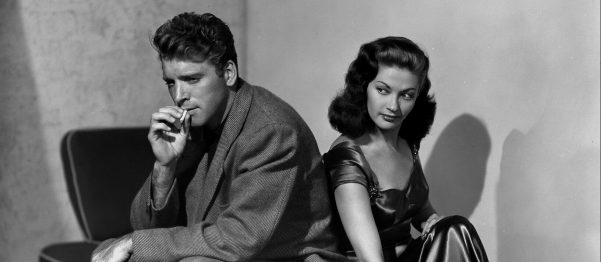 Eureka has beautifully restored this 71-year-old classic and I'm delighted to say it looks and sounds gorgeous. In terms of special features, this release is a little light compared with Eureka's usual offerings, the highlights being 2 brand new audio commentaries, which no doubt delve into much detail about the history behind the film. That being said, the quality of the restoration alone is worth a high recommendation, especially for Noir fans.
Criss Cross is out on Blu-Ray for the first time in the UK from 22nd June 2020 and is available to order from

Eureka Store

.
BLU-RAY SPECIAL FEATURES
· New 4K digital restoration from the original camera negative
· Uncompressed LPCM monaural audio
· Optional English SDH subtitles for the main feature
· New audio commentary by film author Lee Gambin and actress Rutanya Alda
· New audio commentary by film scholar Adrian Martin
· Screen Director's Playhouse radio adaptation from 1949, featuring Burt Lancaster
· Isolated music & effects track
· Theatrical trailer
· A collector's booklet featuring new writing by film historian Kat Ellinger; an essay by Adam Batty; archival writing and imagery
We Liked
Lesser-known example of great Film Noir
Lancaster and De Carlo are superb together
Striking ending
We Didn't Like
Occasional unexplained plot point