The Details
Item Reviewed
Throw Down (2004): Eureka Masters of Cinema Review
May 14, 2020
Release Date
8th July 2004 (Hong Kong Premiere) 18th May 2020 (UK Blu-Ray Debut)
Synopsis
A former Judo champion is given the chance to redeem himself after he befriends a competitor and an aspiring singer.
Starring
Louis Koo, Aaron Kwok, Cherrie Ying
It's difficult to know where to begin with Johnnie To's Judo melodrama Throw Down. It's a film that I never had a full grasp on, but I found myself intrigued to watch unfold at the very least. It's a confusing and often aimless-feeling amalgamation of Judo martial arts, Yakuza beat downs, and misfits coming together, but presented with beautiful style and pre-envisioned direction. There's a real cinematic quality to specific sequences even if it never congeals as a whole.
Set in the clubs and gambling dens of neon-drenched Hong Kong Throw Down begins with Szeto (Louis Koo: The White Storm) in a drunken stupor as he neglects the management duties of his busy nightclub. We are told he was once a Judo champion but now he clearly spends most nights swimming in the bottoms of glasses and mixing with wrongful types. During one painful sobering morning, Szeto is visited by two equally lost souls: Mona (Cherrie Ying: Fulltime Killer), a recently homeless young woman with aspirations of fame and fortune, and Tony (Aaron Kwok: Cold War), a Judo obsessed drifter always willing to fight. The three of them come to find a mutually beneficial relationship to help Szeto out of his increasingly dangerous life.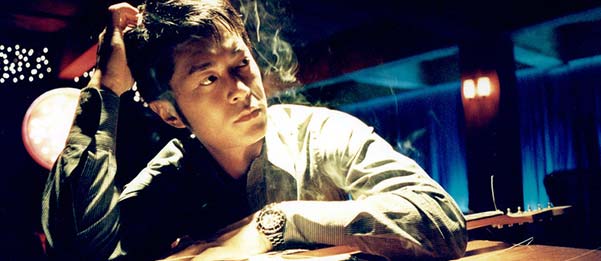 The main problem is the confusing nature of the trio's adventure once they team up. Money is stolen and gangsters get involved, brawls start and old rivals are brought into the fray, but little of it seems to have any consequence. Tension and threat are seemingly non-existent as things just happen… Or don't happen… In an order that feels somewhat random. It doesn't help that character motivation is kept strangely vague: I still have no clue why Tony is so desperate to fight everybody, why Mona wants to be a singer, or how Szeto got himself in such a sorry state. These large gaps in narrative make it difficult to care about the present plot and leave the film feeling very stagnant.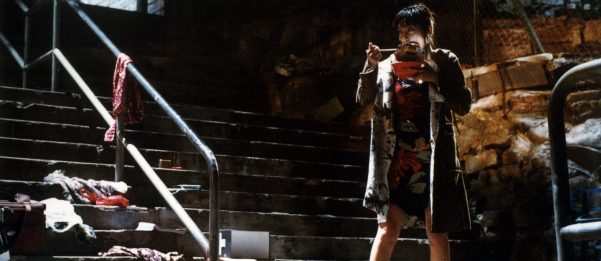 On a more positive note, the direction and cinematography are much more appealing than Throw Down's story. Rooms are dark and murky, often illuminated by harsh slices of light that create a get sense of location and mood. The movie also has two visual set pieces that demonstrate the talent of its director Johnnie To. One is a brawl in Szeto's bar that sees numerous goons being hurled into tables, spilling drinks and cigarette ash into the air in beautiful slow motion as Szeto runs through the carnage. The other has Mona being chased by a group of gangsters with bundles of stolen cash clutched at her chest. Again slow motion is used here to great effect as notes rain past the camera in a visually gorgeous sequence.
All that being said Throw Down can't shake the dead weight of the rest of it's plodding. It's thankfully a short film, so you never get a real chance to check out completely, but on the other hand the film barely manages to entice any substantial investment in the first place.
Throw Down is out in the UK from 18th May 2020 and is available to order from Eureka Store and

Amazon



BLU-RAY SPECIAL FEATURES
LIMITED EDITION O-CARD SLIPCASE [2000 units]
1080p presentation on Blu-ray, from a stunning 4K restoration
Cantonese and English audio options
Optional English subtitles
Brand new and exclusive feature-length audio commentary by Asian film expert Frank Djeng (NY Asian Film Festival)
Audio commentary by Hong Kong film expert Ric Meyers
Lengthy interview with director Johnnie To (40 mins)
Making of 

Throw

 Down featurette
Theatrical trailer and TV spots
Reversible sleeve
PLUS: a collector's booklet featuring new writing on the film
We Liked
Beautiful and mood-inducing visuals
Some stand out sequences
We Didn't Like
Confusing and aimless plot
Virtually no tension
So Basically...
A perplexing film that is saved from total disaster by some beautifully shot scenes from an obviously talented director.
You have rated this