In our new Podcast Series named Review Avenue Streetlight, we discuss and dissect a different film each episode. We go through the film in depth, discussing the plot and pivotal scenes so fair warning for

SPOILERS!
In this episode, we'll be casting a light on Steven Spielberg's contemporary take of the H.G. Wells alien invasion story War of the Worlds. Released in the UK on 1st July 2005, it celebrates its 15th Anniversary in 2020.
Episode Credits
All War of the Worlds soundbites courtesy of Dreamworks Pictures & Paramount Pictures. They can be found at Fandango Movie Clips YouTube Channel.
Clips used for review and commentary purposes only and no copyright infringement is intended.
Light, Pulley Switch, On, A.wav" by InspectorJ (www.jshaw.co.uk) of Freesound.org
Opening music: "It's Coming" – Josh Kirsch/Media Right Productions. YouTube Audio Library.
Outro Music: "Spider Legs" – Dyalla. YouTube Audio Library.
Further Information

Buy War of the Worlds on Amazon UK, YouTube Movies, Google Play, iTunes  & Sky Store.
War of the Worlds IMDb Page
Nuking The Fridge: A Look Back at Indiana Jones and the Kingdom of the Crystal Skull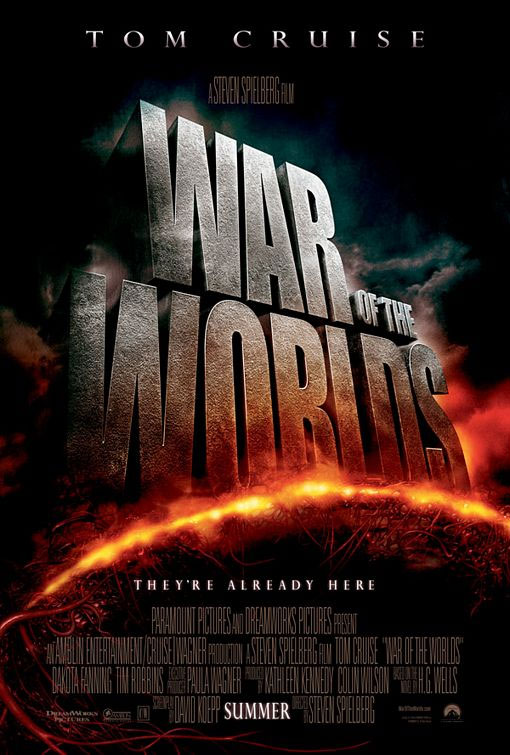 Once Upon a Time In Hollywood is a film made with exceptional craft and a deep sense of passion. It's a surprisingly mournful film one minute and a characteristically silly film the next, juggling a dozen different emotions, subjects, and themes... and almost catching them all.