The COVID-19 Pandemic has had us sheltered within our own four walls for almost two months now, which can only mean one thing: you've exhausted Netflix's feeble film offerings so you're currently stuck binge-watching Zumbo's Just Desserts. It's okay, I've been there –  trust me. Now as much as I love the sight of that Aussie's shiny bald head, sometimes you want something with more lasting appeal than a strawberry Panna cotta. That's why I'm here dusting off this unfinished feature that was supposed to be released at the beginning of the new year, hoping to shamelessly re-purpose it as a helpful cure to the Lockdown blues.
So if you're struggling for something to watch and aren't in the mood for a 3-hour Japanese anthology of folk tales, here are 5 films from the previous decade that make staying in the new going out.
Submarine (2010)
Dir: Richard Ayoade | IMDb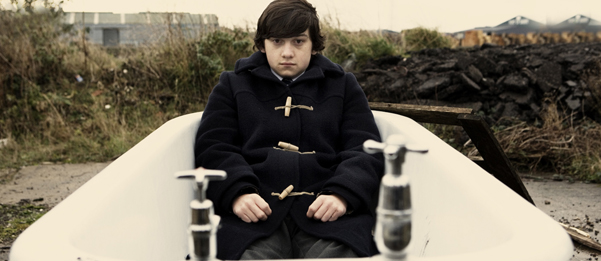 Richard Ayoade's Coming-of-Age story Submarine is easily one of the best comedies of the decade. Unpopular at school and with a gigantic superiority complex, the film follows Welsh teen Oliver Tate (Craig Roberts; Horrible Histories: The Movie – Rotten Romans) in high school. He attempts to be the best boyfriend possible to his new girlfriend Jordana (Yasmin Paige) whilst also trying to save his parent's relationship when an ex-boyfriend of his mother moves in next door. An exceptionally easy film to watch, Submarine is an assured directorial debut from Ayoade, flaunting style without ever becoming pretentious. Self-aware narration, titled chapters, and 8mm home footage sections all add to the film and are never wrongly balanced. But most of all Craig Roberts is enormously likeable as Oliver Tate, despite being such a deeply flawed, narcissistic character he is critically naive and good-natured at his core, making every minute of his company a joy. There have been some fantastic comedies over the past 10 years, but none have been as charming, warm-hearted, and hilariously cringe-inducing as Submarine.
Mad Max: Fury Road (2015)
Dir: George Miller | IMDb

Defying all odds, George Miller created a modern action masterpiece in 2015 with his return to Mad Max. After directing the original Mad Max in 1979, the 1981 sequel known as The Road Warrior in the US, and a section of the third entry Beyond Thunderdome, it was certainly welcome to see his return. However, many were rightly concerned about the iconic Mel Gibson being replaced by the in-demand talent of Tom Hardy (Inception, Venom), as well as a fear of modern technology dulling the authentic chases and stuntwork the series had become known for. Despite some decent looking trailers, nobody expected what we got. Nobody expected it to be THAT good. Fury Road is a tour de force of action. It has more in common with the silent films of Buster Keaton or Charlie Chaplin than Fast & Furious. It even feels greatly removed from the Mad Max series itself. Not just by playing loose with the continuity but also by being such a completely fresh vision on the same concept. It renders the question of original vs. reboot meaningless. Fury Road doesn't hold itself responsible to any notion of franchise or series. It just gets busy knocking your teeth out.
Arrival (2016)
Dir: Denis Villeneuve |

IMDb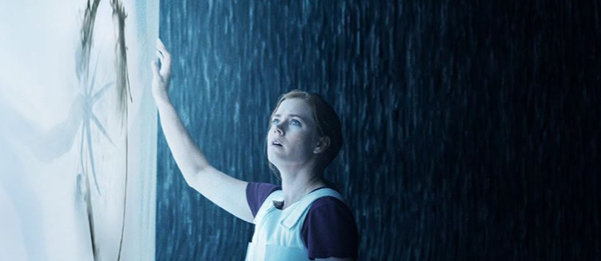 Tonally similar to Christopher Nolan's Interstellar but better focused and streamlined, Arrival from French/Canadian director Denis Villeneuve is a mature, thoughtful sci-fi drama focusing on a linguist (brilliantly played by Amy Adams; Man of Steel, The Fighter) trying to communicate with newly arrived aliens on earth, to ultimately learn their purpose. Like the best science fiction Arrival is much more concerned with our own inner space and humanity over flashy secrets of the universe. The film grounds itself in a slowly unravelling plot where piece by piece we are given more information that's leading somewhere… Until one of the best revelations in recent memory suddenly changes your entire perspective on the film. I say revelation for a reason because it certainly isn't a twist. But what follows is perhaps the most emotionally moving sequence of the decade, set beautifully to Max Richter's On the Nature of Daylight. Just go see for yourself.
True Grit (2010)
Dir: Ethan Coen & Joel Coen | IMDb
Westerns are a rarity these days. Especially ones that try very hard to stay true to the spirit of the classics, revisionist or otherwise. It's even rarer that they're any good. But the Coen brothers remake of True Grit was that and then some. The film feels strikingly old Hollywood and has a deeply classical storytelling structure. It's timeless, made with such love for the genre and such wonderful craftsmanship that its simplicity is it's greatest strength. The visuals are gorgeous, the performances are masterful and the direction so damn confident it looks effortless. It's a pitch-perfect western.
Short Term 12 (2013)
Dir: Destin Daniel Cretton | IMDb

Short Term 12 marked Brie Larson's (Captain Marvel) first leading role in a film and by heck does she give a knockout performance here. She plays a young supervisor at a home for troubled teenagers in America. Kids that have been abandoned, received abuse, or simply have severe behavioural problems. The film doesn't necessarily have a plot but rather follows the day to day lives of the care homes inhabitants without pulling any punches. This is a raw, truthful drama that is sometimes difficult to stomach but completely worthwhile to watch. Its authenticity feels unmatched thanks to the film being largely based on director Destin Daniel Cretton's own experiences working at a similar facility for teenagers. Out of all the countless dramas over the past decade, Short Term 12 stands above the rest as the most honest and intimate.

Whilst not entirely an all out Boxing film, Bale and Wahlberg give knockout performances.