The Details
Release Date
18th September 2019 (UK)
Synopsis
Astronaut Roy McBride undertakes a mission across an unforgiving solar system to uncover the truth about his missing father and his doomed expedition that now, 30 years later, threatens the universe.
Starring
Brad Pitt, Liv Tyler, Ruth Negga
In James Gray's solemn space opera Ad Astra, astronaut Roy McBride (Brad Pitt; Once Upon A Time… In Hollywood, World War Z) is sent on a mission to the farthest reaches of the Universe to find his father who, 30 years earlier, undertook an expedition that now threatens the existence of mankind.
Opening with a terrific action set piece that depicts an accident thousands of miles above the still visible Earth, Ad Astra's punchy tone is incorrectly set. After the adrenaline high from its first ten minutes, the film's pace grinds to a halt as it attempts to become a thorough character study of Pitt's Roy. While this isn't necessarily a criticism, it's likely to polarize the average moviegoer expecting a film that was suggested to them in the beginning.
Vast stretches of the picture are eventless as James Gray and Ethan Gross' script makes efforts to delve into the psyche of the externally calm but internally troubled McBride, conveyed to us through monotonously delivered narration by a world-weary man on the verge of irrevocable despair. Pitt is perfect as the tormented interstellar traveler, giving one of the best performances of his career.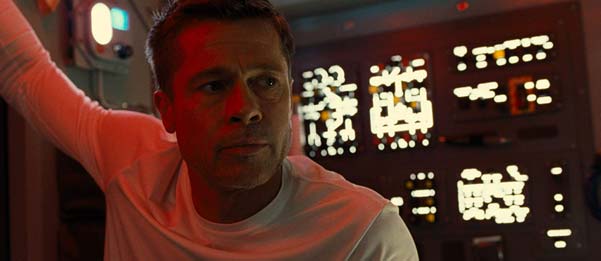 Unfortunately, the same amount of characterization isn't afforded to the supporting cast. The rest of the players are empty vessels, zipping in and out of the film to propel the plot forward. While it's wonderful to see the likes of Donald Sutherland (Don't Look Now, The Hunger Games franchise) and especially Tommy Lee Jones (Lincoln, Men In Black) back on screen, their roles don't particularly amount to much. Liv Tyler (Armageddon, The Lord of the Rings) is particularly underutilized as Roy's lost love Eve, barely clocking in five minutes of screen-time. It's these lack of personal connections which resulted in my emotional disconnect from Ad Astra's story.
It really is a shame too because there's a lot to like about Ad Astra. It's visually stunning, with cinematographer Hoyte Van Hoytema (who's no stranger to representing space after working on Christopher Nolan's Interstellar) brilliantly capturing the voids of the unknown while also knowing when to keep the shots claustrophobically tight on Pitt's face and helmet.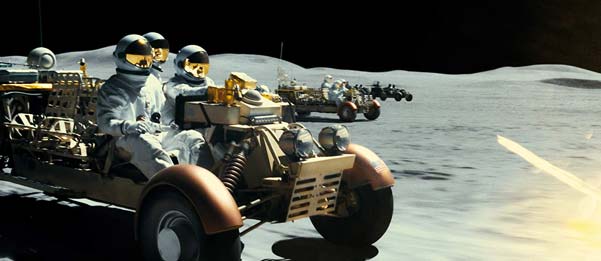 The few action scenes are fleetingly thrilling too, with a low gravity lunar buggy chase being a highlight. Again though, in this sequence, Ad Astra presents intriguing ideas (space pirates and the impact of human's colonizing the moon) only to abruptly move on and never look back.
It certainly won't be for everyone and is a slow-burn drama that requires patience with a slightly disappointing payoff, but fans of 2001: A Space Odyssey and the aforementioned Interstellar will no doubt find life in Ad Astra's message.
We Liked
Pitt's pained performance as a spaceman with daddy issues
Beautifully shot
We Didn't Like
Pacing frequently slows to a crawl
Underdeveloped characters
A disappointing resolution that's hard to connect to