The Details
April 22, 2019
Release Date
12th April 2019
Synopsis
A musician from Glasgow dreams of becoming a Nashville star.
Starring
Jessie Buckley, Julie Walters, Sophie Okonedo
Wild Rose is a fictitious musical Drama that follows Rose-Lynn Harlan (Jessie Buckley: Beast) a country-obsessed Glaswegian bursting with raw talent. She dreams of becoming a Nashville star but is tied down with unwanted responsibilities. The film begins with her fresh release from prison where her short temper and feistiness quickly reveal themselves. Instead of reuniting with her two young children, who are being looked after by Rose's mother Marion (Julie Walters: Billy Elliot, Mamma Mia), Rose hooks up with a male friend. Eventually forced to take responsibility by her mother, Rose gets a cleaning job to help support them, only to be championed by the middle classed owner of the house.
Where recent music dramas and biopics have gone wrong, by boringly retelling the rags-to-riches story or relying on a sprinkle of Hollywood fairy-dust, Wild Rose feels like a breath of fresh air. There is a British grit infused into its story thanks to it's excellently judged characters and sharp script. Similar to Brit hits like Trainspotting and This is England, the film doesn't sugarcoat it's characters: It lets them be as despicable as they naturally are before convincing the audience to invest in them. But it never dives headfirst into dark subject matters like said films, instead more closely resembling comedies like The Full Monty and East is East.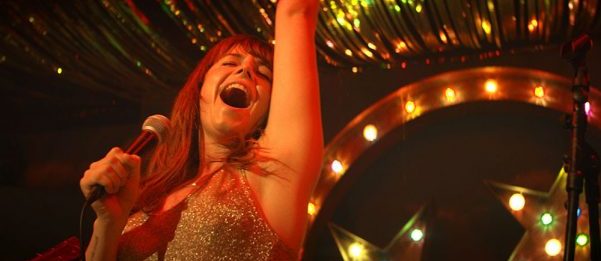 Wild Rose retains such a high level of quality for a significant amount of its run-time. Jessie Buckley is a force to be reckoned with as Rose, fully realising her character and absolutely showcasing her talents as an actress. In both comedic and dramatic scenes. Julie Walters needs no introduction of course, and it's no surprise that she is unanimously compelling to watch yet again. Together, there are some fantastic dramatic scenes between them with tension so thick you couldn't get a meat clever through them. The struggle to "make it" is really felt here too, which isn't the case with many a music drama. It certainly helps the audience in rooting for Rose.
Director Tom Harper creates some cute ways of incorporating the music playing inside Rose's head onscreen by blending fantasy with reality, but I do wish it was taken further and became a more integral part of the film. Instead it's used sparingly and without much meaning besides being aesthetically pleasing. The soundtrack itself though will keep the toes tapping throughout, whilst also building a better picture of who Rose is behind her tough exterior, and reflecting her mood. It's simple, but you'd be surprised by how many films miss that.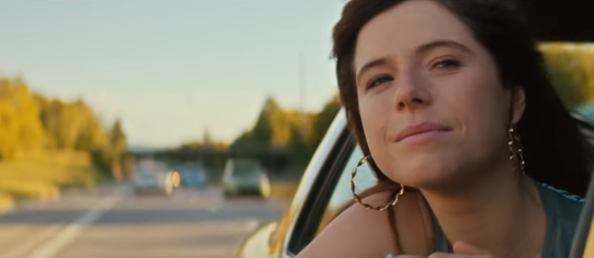 Where the film really falls short however, is in it's closing act. Without giving anything away it simply ended much too conveniently for me. After such an anti-hollywood buildup, it switches and plays too safe in it's final scenes. It's almost essential that characters learn, grow or change in a film, but Rose loses everything that made her so interesting by the end, which is a great shame. It's a fine line to tread, but Wild Rose threw it's greatest asset away at the final hurdle. It would have made me feel better if Wild Rose was a true story and had an end it needed to stick to, but it isn't. So it's baffling that it decided to stick to formula instead of, like Rose herself, striking out in a bold new direction.
We Liked
Jessie Buckley is fantastic
More edge than recent music dramas
Enjoyable country soundtrack
We Didn't Like
Final act reverts back to formula
Loses momentum towards the end