The Details
Item Reviewed
Spider-Man: Far from Home
July 3, 2019
Synopsis
Following the events of Avengers: Endgame, Spider-Man must step up to take on new threats in a world that has changed forever.
Starring
Tom Holland, Samuel L. Jackson, Jake Gyllenhaal
It can often seem as if there are only two types of cinema-goers today: Those initiated in the Marvel cinematic universe who will see every release regardless of quality, greedily digesting all of the interweaving plots, characters, and easter eggs. Opposed to that are the folks disinterested in any notion of superheroes flying across their cinema screens, perhaps deeming such a genre unworthy of their precious time or trend-following money. So there's an air of pointlessness in reviewing Marvel films at this stage, as people have already made up their minds. Of course, in reality, there are people in between. People who just want to see a half decent film. People who maybe enjoy the Captain America or Guardians of the Galaxy films, but none of the others. The casual audience that dipped their toe rather than dive in. So for those few, you might find this useful… Possibly.
Far From Home takes place shortly after the events of Avengers: Endgame, and there are big spoilers for that film if you decide to see it. After the event known as the Blip, Peter Parker (Tom Holland: Spiderman: Homecoming, The Impossible) is on a planned school trip to Europe. However, superhero-wrangler Nick Fury (Samual L. Jackson: Pulp Fiction, Captain Marvel) needs Spider-Man's help when a series of cataclysmic weather monsters known as The Elementals threatens the world. Along with this newfound threat is a potential ally in the form of Quentin Beck, (Jake Gyllenhaal: Wildlife, The Sisters Brothers) whose alter-ego Mysterio may be the key to defeating The Elementals.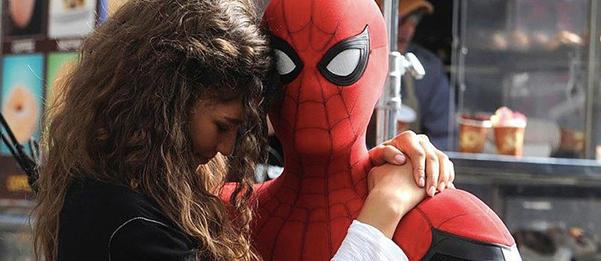 Just like Spiderman: Homecoming, Far From Home thankfully succeeds at being a fun and entertaining Spider-Man film first. The tone is light & upbeat, the awkward teen comedy is charming, and Spidey's unique abilities are tested in creative new ways. It's still occasionally bogged down with adhering to the rest of the Cinematic Universe, both in technicalities and story, but largely it feels more unshackled than most of its counterparts and thus is more friendly to the casual audience.
Perhaps the best addition to the film is Jake Gyllenhaal as Quentin Beck/Mysterio, although it's difficult to explain why without possible spoilers. Those that are more knowledgeable about Spider-Man characters will have a better understanding of why, but those without prior knowledge are hopefully in for a wonderful surprise. Either way, Far From Home dedicates a decent amount of time developing his character to make him memorable. In the same way that Sam Raimi's Spider-Man 2 created a definitive Doc Ock, it would be unwise to dabble with Mysterio as a character anytime soon. He is vastly watchable and creates the most inventive and thrilling scenes in the film.
Mary Jane (Zendaya: The Greatest Showman) is also handled much better this time around. It's challenging to remember what she did during Spiderman: Homecoming, but she certainly felt like an afterthought. Her chemistry with Peter is front & centre now though, threaded through the entire runtime to make their blossoming romance feel more organic. The same goes for most of Peter's classmates, who have a bigger role in the grand scheme of things besides comic relief. Even despite that, they're just a fun group to watch on screen, stopping the film from ever becoming dull.
In terms of action, Spider-Man leads the pack in the MCU and Far From Home is no exception. The finale is an especially enjoyable set piece that brings out the best of Spider-Mans inventive powers, along with the villains too. It's also well paced and thankfully sound mixed enough so you can hear the score from Michael Giacchino, which does have some inspired tracks amongst mostly average ones. It may not have the precision of action from Sam Raimi's Spidey trilogy or the thematic focus of their story, but Marvel has found a pleasing balance where they feel different enough that it doesn't really matter. Unlike DC and the sorry state of Batman these days, Spider-Man doesn't feel like it's retreading old ground.
Any other quibbles I have with Spider-Man: Far From Home simply dissolve into nitpicking. There are some wonky CGI when Peter is swinging around without his suit and the post-credits scenes do nothing but annoy me these days. If you stop and think about the plot for long enough you may find the usual conveniences, plot holes, and confusion, but you'll be too happily distracted throughout to ever really notice. Almost as if Mysterio has pulled the wool over your eyes himself.
We Liked
Exciting and memorable villain
Well balanced road-trip comedy with superhero action
We Didn't Like
Still burdened by the cinematic universe